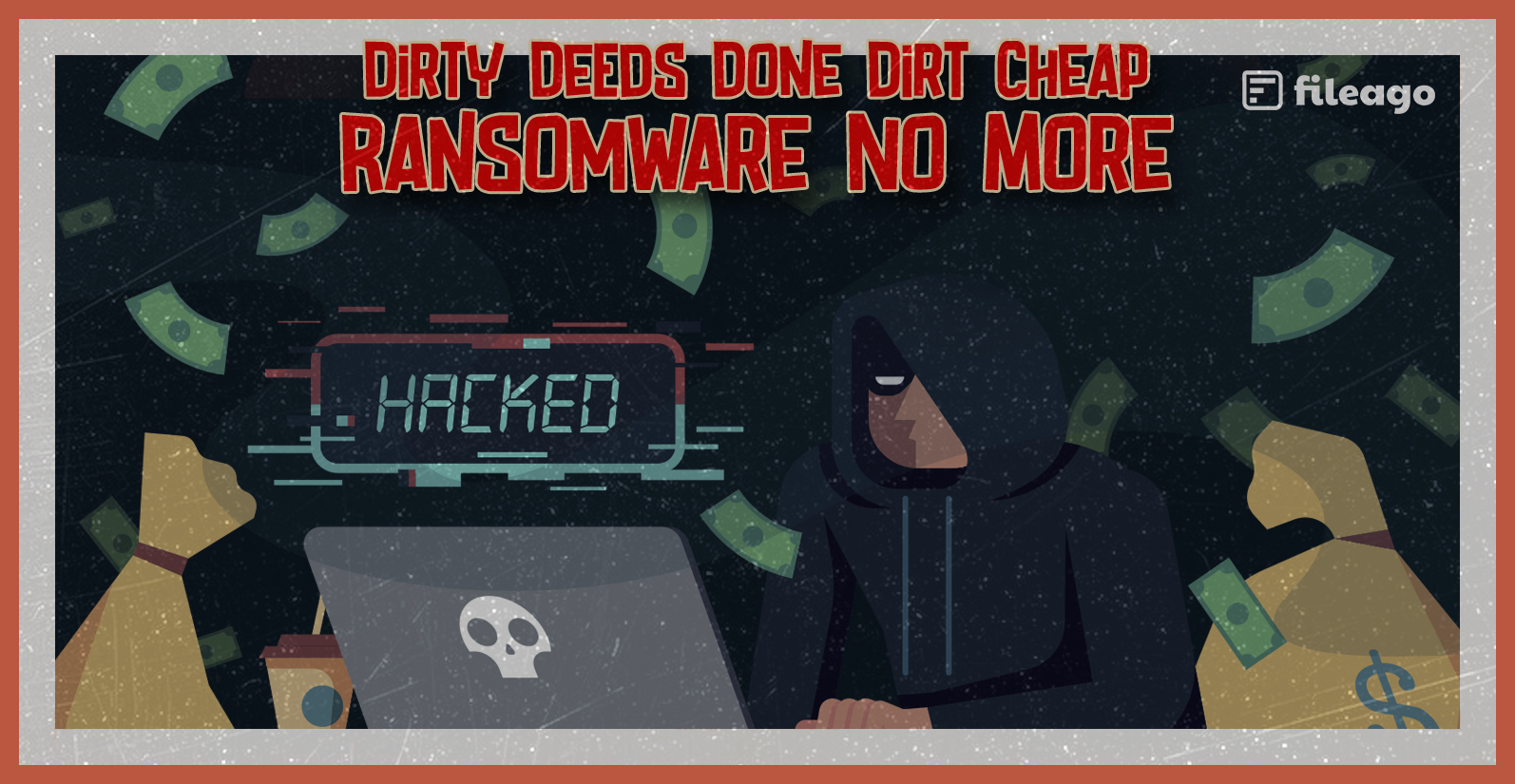 On average, Ransomware costs Hackers between $250 and $650. It's hard to believe, but malicious software costs less than a used car, and this metaphorical second-hand car takes hackers further than the corner store. For their small investment, cyber-criminals hijack data worth millions of dollars! In fact, cheap hacking software has become the norm.
For instance, Stampado sells on the Dark Web for $39. Far more shocking, some commonly used hacking software is free, Kali Linux is an open-sourced operating system that provides tools for isolating weaknesses in networks, it costs nothing. Yet, Kali Linux and other such Pen Testing distributions are doled out with good intentions, unlike Stampado.
All told, Stampado is no master of disguise. It's easily detected and removed from networks. Stampado may not bring in the clams, but a modified version of it, Philadelphia Ransomware, currently sells for $389. Philadelphia Ransomware is stealthy, yet budget conscious. Worst of all, this affordable tidbit of malicious software can't be detected by most antivirus applications. It's a digital sniper for would-be Hackers.
The Cutting Edge of Ransomware
Frighteningly enough, Ransomware is constantly evolving. In fact, "developers have modified their software to offer complementary capabilities," these modifications enable malicious software makers to provide a suite of malevolent utilities, known as Ransomware as a Service (RaaS), with no money upfront.
"Ransomware 2.0," as it was dubbed by a CISCOMag, is stealthier, sneakier, and easier than run-of-the-mill virus 1.0 for hackers to unleash on your network.
If they give it away for free, how are malicious-software makers making money? Surprisingly, profit sharing is a popular business model in the shady world of Ransomware, but I guess that's where the phrase "thick-as-thieves' originates, bandits share among themselves. In this model, Hackers divide the profits, an 80/20 split in favor of the Cyber-criminal, with malware developers. This business model is referred to as Freemium or no-cost profit sharing.
Collectivism among crooks aside, Ransomware 2.0 allows Hackers to "select the targeted file extensions [or] directories, set a ransom, convert currency [between nations] and input a Bitcoin address for payment, [all] within a simple Graphical User Interface that completely eliminates the need for any coding or command line skills." Brands, such as the aforementioned Stpedo can be found on the dark web.
In the News
Most recently. Ferrari was hacked by dirty rats. These rats procured and leaked 7 gigabytes of data. Among the cache were internal documents, data sheets, and repair manuals. At the time of writing this, there was little information about the exact software the hackers used, and this will probably never be divulged. Regardless of the exact method, Ransomware 1.0 or 2.0, it's best to keep a vigilant eye out for hackers.
FileAgo Puts an End to Ransomware Attacks
At its' core, Ransomware is a malignant code designed to prevent access to files, on a compromised system, until financial demands are met. These business crushing applications "leverage public key infrastructure (PKI) [and] siege autonomous offline encryption. [Worst of all these programs] are self-propagating." But, FileAgo offers a layer of protection against Ransomware, securing your data.
FileAgo stores changes to your data as versions, so even if your system catches a pesky virus, you can easily recover previous versions of the file. We save your data and money.