Configuring MacOS
MacOS comes with a built-in WebDAV client which can be used to mount a FileAgo WebDrive endpoint as a network drive on the system.
Open Finder application and then click on Go -> Connect to Server...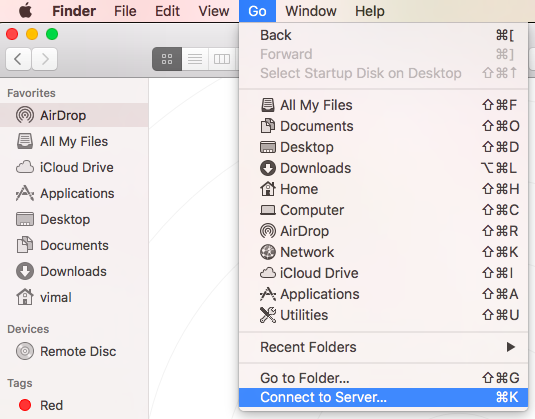 You will be prompted to enter the server address. Input your WebDrive endpoint URL in that field, and hit Connect.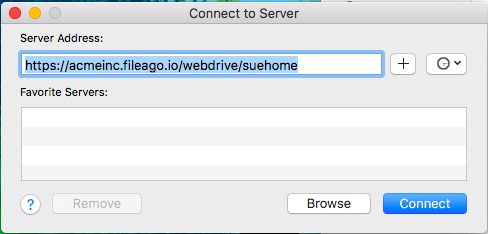 The system will now try to connect with the remote server, and if the connection could be established successfully, it will ask for your login credentials. Enter your FileAgo username (email address) and its password to authenticate.
If the authentication is successful, you will see a new remote drive listed in the Finder's sidebar. Click on it to browse the data.