File Sharing
Using FileAgo, you can share files with other users in the most secure manner. While sharing files with outside users, you can also set expiry date, protect it using password and even chose to rotate password after each download!
Share files and folders with your co-workers securely
FileAgo enables you to share your files and folders with your co-workers, with the exact permissions you want them to have.
Thanks to FileAgo's granular file permission model, it is possible to implement custom and highly complex folder permissions. For example, you can share a folder with another user, John, and provide him read-only access on the folder, and then you can additionally give John read and write access on one particular file 'Group Presentation.pptx' present inside it.
You can easily implement all sorts of file and folder permission requirements in FileAgo which you won't be able to do in any other softwares.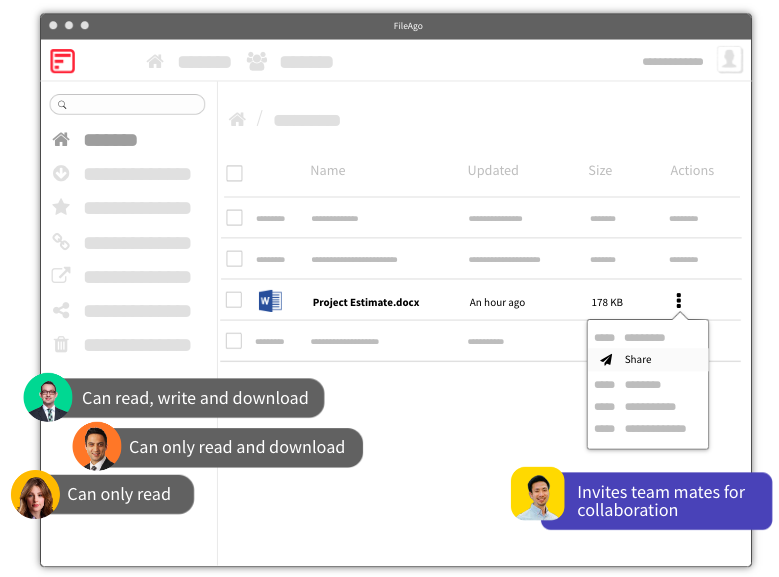 Set password protection and expiry date for files which you share with external users
You can add an extra layer of security on your files when you share it with external users by adding password protection and setting an expiry date to it.
The end user will only gain access to the shared resource if he enters the right password within the expiry date. You can even go one step further - in fact, you can even choose to change the password automatically after every file download.
In that case, the end user will only be able to download your file once. Since the password gets changed immediately, he will have to contact you again in order to know the new password.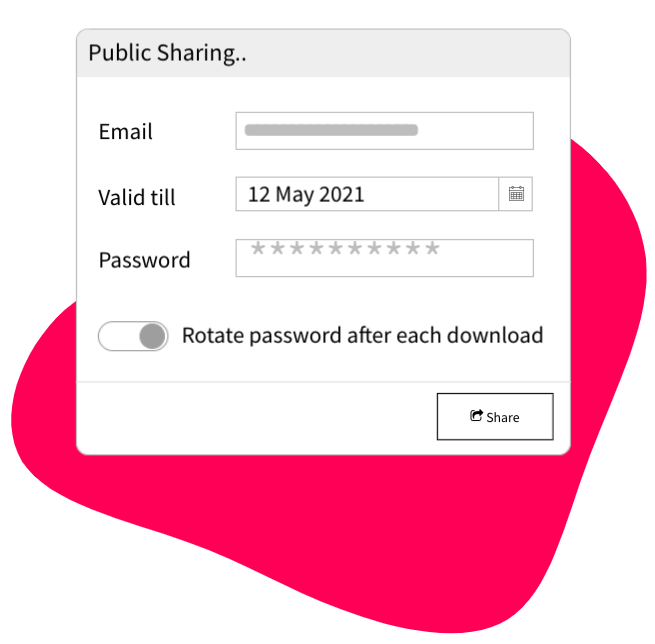 Perfect for all types of businesses
Whether you are managing a small team or SMB or an enterprise, as long as you are working on documents, FileAgo will be a perfect fit in your organisation.
Explore all use cases of FileAgo:
---