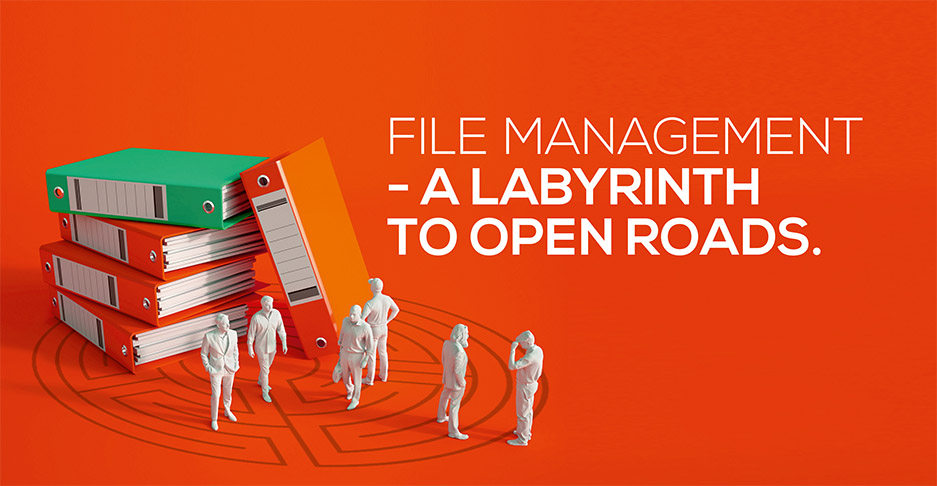 As the world is transforming digitally, many companies, people and institutions are turning to cloud based file management to store important documents and files. Data related to regular businesses cannot be discarded as they manage different functions in different sectors such as sales, training, HR guidelines, press releases and much more.
With businesses running smoothly and more documents being produced, it becomes extremely difficult to manage all sorts of data simultaneously. This is where a cloud-based file management system comes into action.
Cloud-based file management is the use of an online tool or service that helps organize user data like documents, images, presentations, and much more. It also organizes them quickly with a simple click.
In simpler terms, the file management system on cloud can be explained as a system that helps users store and organize all their vital data which can be easily accessible by them from anywhere around the world.
Benefits of File Management on Cloud
One gets to store, monitor, observe and retrieve their data quickly regardless of the location or time. Thanks to cloud storage, businesses and individuals can receive and review important files such as, white papers, bonds and other legal documents in any part of the world with the help of an internet connection and that helps reduce their time and effort.
The process of storing data is extremely feasible, helping to reduce time that is required to store and retrieve important files, which means less money and time are wasted to look for documents that are lost and the time is utilized for working efficiently.
One reduces the storage cost that is incurred if they store it physically. It also helps reduce the cost of documents that are not managed properly. Physical files and documents, usually consume time as one chases down important files and records.

For example, an average company uses around $20-$30 filing one paper document. If one document is lost it takes a lot of time to recreate the document again. But in the case of a file management system or tool, the document is always safe and easily available. Hence, both the cost and time are saved.
The privacy and security is enhanced as clients, partners and vendors have their own database to access online which is encrypted and password protected. File sharing and security of the data becomes easier.
Reduction of human error is another important aspect. When one stores files on cloud, they are reducing the error rate for storing files and documents incorrectly. Also, if one commits an error by saving the document incorrectly, they can easily find and save it at the correct location.
Let's not forget backup and disaster recovery. When we speak of file management for physical files, we are looking at taking preventive measures that ensure the data's safety during unavoidable circumstances like vandalism or natural disasters. Not to forget personnel related disorders that include tampering, illegally accessing the data or simply stealing it. Such incidents do not occur when your data is on a secure cloud based file management service.
Real time collaboration has made work simpler for so many businesses and individuals, especially during the period when everyone has to stay at home. The data is available from the moment it is stored which means it can be accessible anytime. In addition to that, using integrated functionalities like Collabora and O365, it is possible to collaborate with colleagues and co-edit documents on cloud itself.
Another functionality that goes hand-in-hand with a file management system is file revisions. The entire history of a particular file is recorded and a user can see who has viewed, edited, or downloaded it.
Features and integrations make work easier, however,they would not function efficiently without a properly configured file management system on cloud.
This quintessential element is often overlooked when in reality a cloud without a proper filemanagement system would be nothing but a chaos inducing labyrinth.
In the next part, we will see how a unique Granular Permissions Model has helped File Management on cloud evolve.