Document Management
FileAgo enables companies to store, manage and organise all their data in a secure manner, while keeping a vigilence over its access at the same time without affecting normal workflow.
Manage data in FileAgo just like your local folders
It is possible to access the files present in FileAgo through WebDrive - a builtin WebDAV-compliant service. Users can mount WebDrive as a network attached drive in their OS.
This is very useful for users who are more comfortable in accessing files from a drive (compared to via browser). All permissions and access controls will still apply in WebDrive, so your data is always protected based on the policies you define on the Web Portal.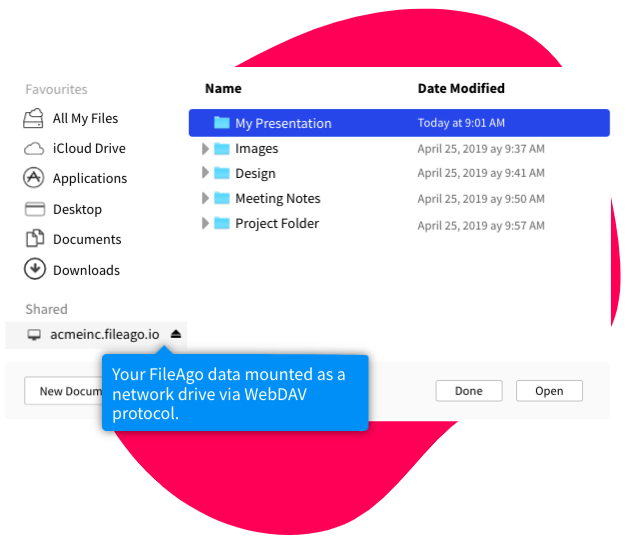 View, download and recover previous versions of a document
FileAgo protects against data loss due to accidental updation of your files by preserving previous versions of it for a certain period of time. This allows users to access an earlier version of the file when things go wrong.
The FileAgo Web Portal displays all previous versions of the current file, and the user can view and download any of the available previous versions.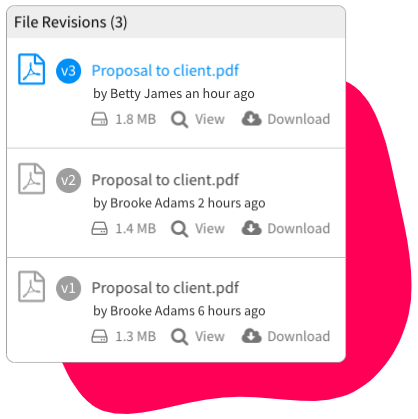 Perfect for all types of businesses
Whether you are managing a small team or SMB or an enterprise, as long as you are working on documents, FileAgo will be a perfect fit in your organisation.
Explore all use cases of FileAgo:
---