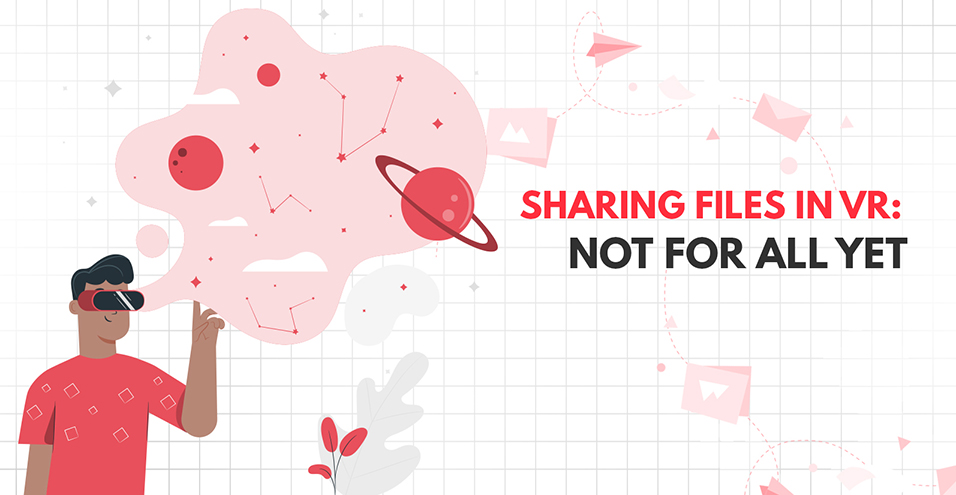 Soon, citizens of Seoul will virtually meet with city officials through VR headsets. Being a global powerhouse in ICT (Information and Communication Technologies), it's no surprise that the government is turning the capital into a "smart city", but it may come as a shock to find that companies are being bullied into the Metaverse.
Luddites will get salty, but I believe that many offices, considering the trend in remote work, will get sucked into the Metaverse – it's a domino effect: When you can only buy certain objects in VR, associated objects will be forced into this world. The logic goes like this: consumers are already in virtual reality, we might as well go where the shoppers are. We've seen this happen with brick and mortar stores, and, I for one, still lament the fall of the record shop.
You may say "who is in the Metaverse?" To name a few who've gone virtual Roblox, Gucci and the NFL. What about file sharing?
Dropbox is heading towards the Metaverse full speed and according to Drew Houston, Dropbox's CEO, "if you are working in the metaverse, you need stuff. So for your digital content, Dropbox could help and that is what we are building towards." But, they aren't the biggest player in Metaverse file sharing, that would be Horizon. Meta has created a virtual office, Horizon Workrooms. Too bad the average Joe can't get to them without a Quest 2 Headset, costing about $300. In addition, Microsoft is following suit. We can only expect more companies to try and send their workers into the Metaverse. OK, so I paid the $300, getting down to business, what can I do in the Metaverse? Horizon Workspaces includes meeting notes, file sharing, calendar integration, chat and a whiteboard.
Once in the virtual realm, virtual desktops automatically map H: and O: drives, and so, shared assets must be saved to these drives. I guess this is good for sandboxing, keeping hackers out of your file manager, but if you're entering a hostile environment, why not create a virtual machine and trash it when done? And, I fear that the Metaverse will becomes a hostile environment with a quickness.
I don't mean to poison the well, but Penetration Testers have already warned against Man-in-the-Room Metaverse Attacks, or the invisible-avatar eavesdropping. Malicious actors may figure out how to hide their presence in the future. And they could stealthily join meetings, or find a way to tap business conversations.
Besides security, the cost of doing isn't affordable to most businesses. For instance, workspaces start at $3116.00 per user. There's no free version. However, FileAgo, a service that offers comparable file sharing services, without a headset, and unique waterfall permissions begins at $7.99 a month for small teams.